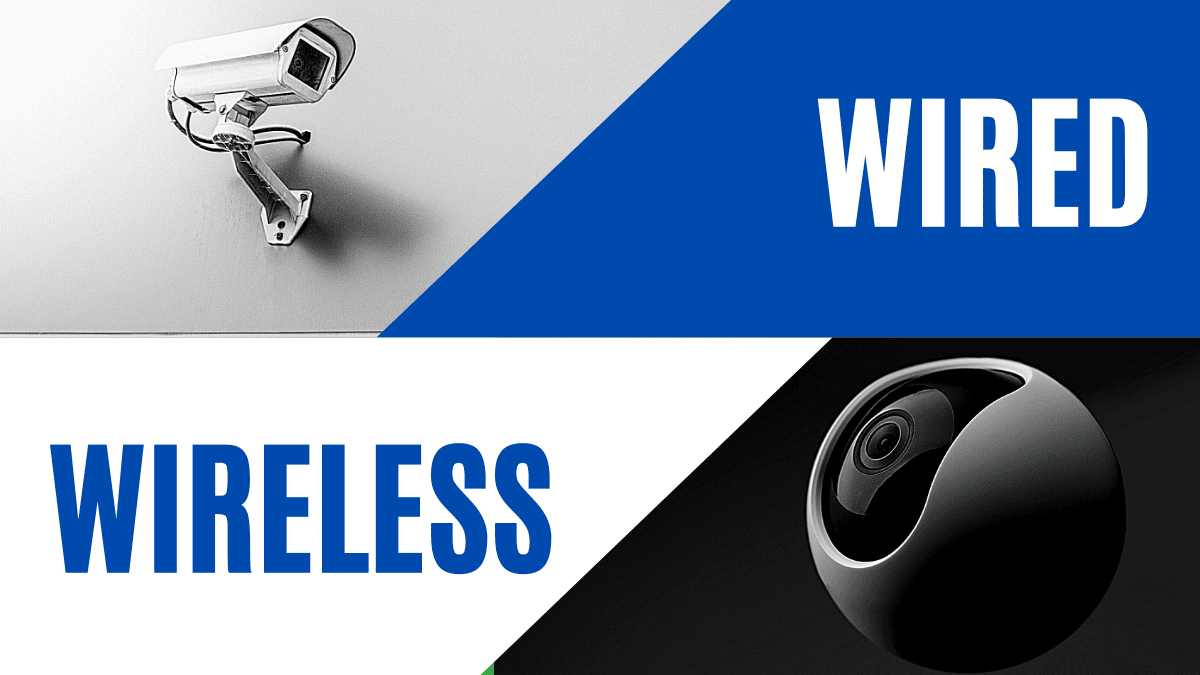 One question is going on in your mind which is Wired vs Wireless Security Cameras: Which is Right For You?
Security cameras help you to know what is going on at your property when you are not there. Therefore, having a  Security Camera will help you make sure that no one enters your property. Therefore, it is very important to use a security camera for your property. The problem that you will have is the fact that you cannot see the activities that are going on inside your home or office while you are not there.
Wired Security Cameras
Wired security cameras transmit video and audio signals through a wire to a central hub. The network allows users to view the video live or watch it later.
Wired security cameras receive their electrical power via a hardwired cable. This power might come directly from a power outlet.
Installation is the main downside to wired security camera systems. Because you want to cast a wide view across your home and property, it is not possible to cluster the cameras to save on wiring.
Pros
Clear audio
Reliable signals
Constant power to cameras
Wireless hacking of home system not possible
Cons
Not clear video
Not portable; system remains with the house if you move
Wiring must be run to numerous locations
Number of cameras limited by the number of jacks on the DVR
Wireless (and wire-free) security camera systems send footage from cameras placed around the house to the home's Wi-Fi. The transmission is completely wireless. Once the Wi-Fi receives the signal, it is sent to a cloud server, where footage can be viewed in real-time or it is archived for later viewing. Some cameras have onboard micro SD cards which store a limited amount of footage.
Standard features to expect in wireless and wire-free security camera systems include night vision, two-way audio, 2K HD video, Motion tracking, and voice control through your choice of the digital assistant.
The distinction between wireless and wire-free systems is important Because of wire-free cameras' limited power, they conserve power by recording only when they detect a signal. By contrast, wireless systems receive constant power from the home and are capable of recording constantly. They can also be set to record only when motion is detected.
Pros
Clean installation
Cleared video
Good signals
Clear audio
System is flexible, mobile
Easy to scale up and add more cameras
Intruders cannot cut wire because there is none
Cons
Walls, floors and other building elements can impede signal
Interference with other Wi-Fi-dependent systems possible
Prone to digital snooping
After carefully reviewing the features, pricing, and customer reviews we found the answer for Wired vs Wireless Security Cameras: Which is Right For You?
We consider the WIFI SECURITY CAMERA is the best for your property.
Click here to checkout our WIFI SECURITY CAMERAS arrange.